Running Smoothly From the Ground Up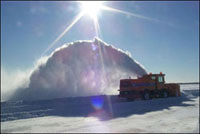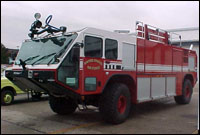 FICONs and NOTAM information:
Airport Operations
The Airport Operations Department manages the day to day operations at Dane County Regional Airport. There are 8 airport operations supervisors providing staffing 24-hours/day, 7-days a week. The airport operations supervisors possess the educational background, training, experience, and core competencies to ensure safe and efficient operations of the airport.
The Airport Operations Department's areas of responsibilities include:
Regulatory Compliance
Emergency Response and Incident Recovery Management
Airfield and Terminal Inspections
Airport Security Inspections
Airport Security and Driver's Training
Coordinate Snow and Ice Control
Conducts Environmental Control and Monitoring
Airport Construction Project Coordination